Flirting with Food
!
a cookbook
For Special Occasions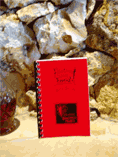 Out of stock! Hors d'oeuvres, Salads, Soups, Breads, Vegetables, Entrees and Desserts as well as Menus for Enchanting Dining Events, Etiquette Tips on Toasting, Place Settings, Table Manners, Social Skills, and the Art of Conversation
$15.00 + Sales Tax (where applicable) + $5.00 postage & handling
Flirting with Food!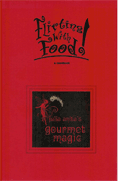 A collection of flirtatiously easy and delicious main dishes, tips and rhymes for tantalizing your taste buds and titillating your mind
$15.00 + Sales Tax (where applicable) + $5.00 postage & handling
Salad Sorcery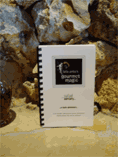 A taste adventure in inspiring salad recipes and dressings. The emphasis is on easy delicious, and unusual combinations for the beginner to the experienced cook; using ingredients available in your local grocery store. Tips for easy preparation on every page $15.00 + Sales Tax (where applicable) + $5.00 postage & handling

post office box 504
•windermere •fl 34786-0504
Email